Creating a unified language
With constant expansion into new countries combined with an increase in communication channels, there is a clear need for a unified global language across all brand touchpoints. Tridge pictographic scalable system for the global market. Pictogram contains brand character and values. However, since it is a short story it only hints main ideas via shape.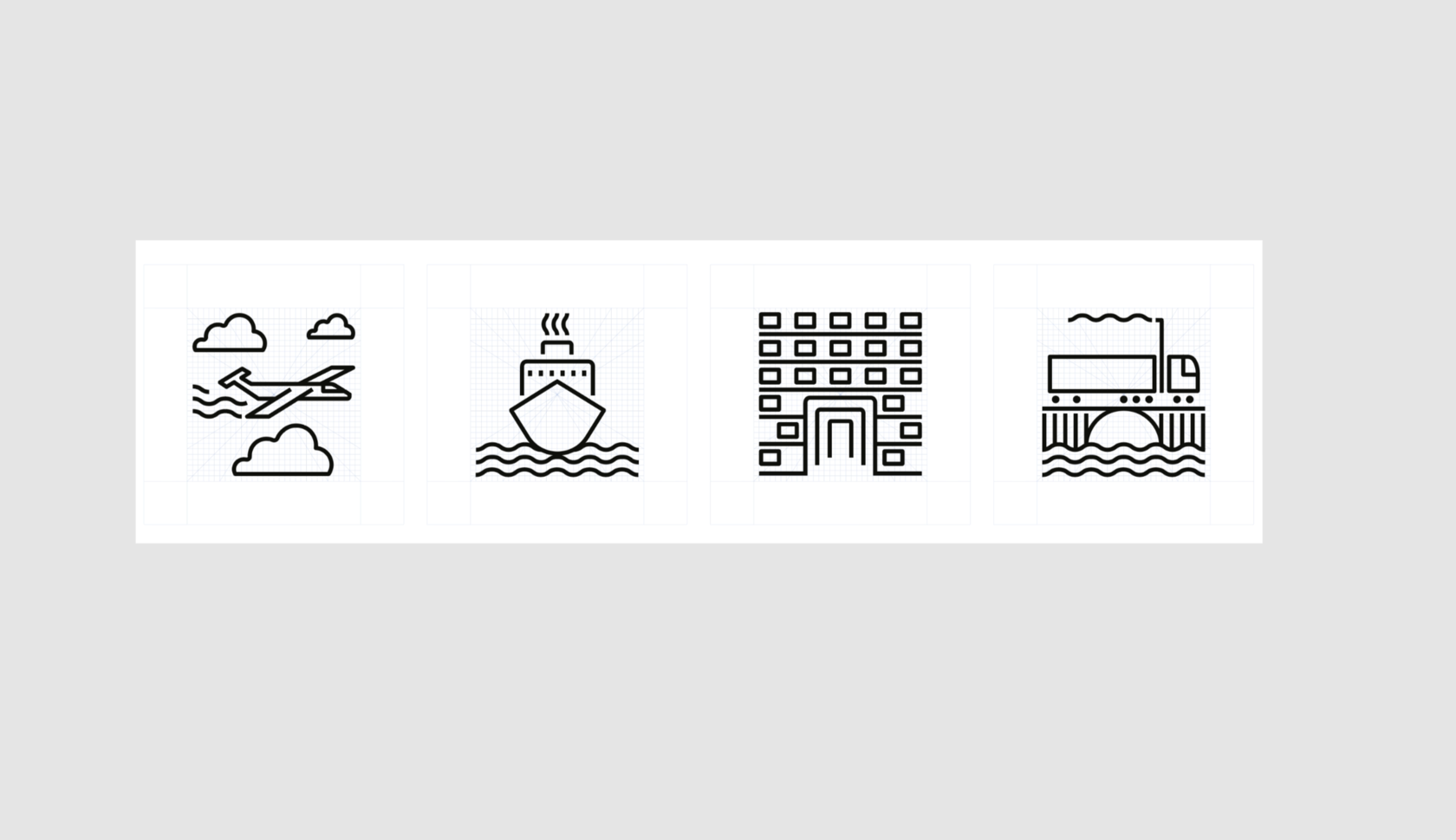 Challenge
Tridge is continuously growing into new markets which entails an ever-increasing amount of services and communication channels. This presents the need for control, coherence and consistency - a unified global language - across all brand applications. Pictograms are one part of this unified language and are used in a wide variety of touchpoints.
Approach
When approaching the task of creating a pictogram, we found it important to take the following points into account. The context it will be used in, is it in-store, online or both? Will it be accompanied by a service title or text communicating and supporting the action required? What is that text and does it simply translate to a visual? And, if there are other pictograms and communicative elements in the situation.
Result
Our final delivery is a system that outlines the approach, methodology, and visual guidance for designing and producing pictograms, in line with Tridge's identity and brand, to be used by Product and Creative design teams. To contextualize the system, I created an initial set of pictograms.